Turkey sents two of its highest officials to try appeasement…
Anastassios Tsiplacos - South East Med Energy & Defense Analyst
An American analyst with deep knowledge of Turkey said recently: "President Erdogan barks a lot, but when someone shows his teeth, he usually stops."
In an effort to appease U.S. and find a conciliatory solution to the "Gordian Knot" over its decision to purchase Russian made S-400 anti-ballistic missile systems, in order to avoid further sanctions Turkey has sent the last days two envoys to Washington, who are considered to be in the inner circle of President Erdogan, and express the official view of Turkey at the highest level.
Turkey's Finance and Treasury Minister Berat Albayrak, as well as the son-in-law of President Recep Tayyip Erdoğan, met yesterday with U.S. President Donald Trump and conveyed the messages of mr. Erdoğan. Speaking to a group of Turkish journalists, Albayrak said he first had a meeting at the White House with Secretary of Treasury Steven Mnuchin, as well as Secretary of Commerce Wilbur Ross on how to reach the target set by the two countries' presidents to reach $75 billion trade volume.
Albayrak said he later met U.S. President at the White House, in the presence of U.S. President's adviser and son-in-law Jared Kouchner. He also said he left the meeting at the White House with a positive impression: "I conveyed the messages of the president [Erdoğan] and we had a positive and constructive meeting."
On the issue of Turkey facing potential sanctions he underlined the importance of communication and of explaining Turkey's arguments from first hand: "It is important to have the right communication," said Albayrak. According to him, the fact that he was received by Trump in White House shows the U.S. president's positive perception about Turkey and his strong dialogue with Turkish President. Following his meetings at the White House, Albayrak addressed the American Turkish Conference gala dinner before leaving the U.S. for Turkey.
Turkish Defense Minister's efforts
From his part, Turkish Defense Minister Hulusi Akar traveled to the United States on Saturday to address a number of pending disputes between the two sides, most notably Ankara's deal with Russia to purchase its S-400 missile defense system. Akar was scheduled to hold talks with Acting Defense Secretary Patrick Shanahan.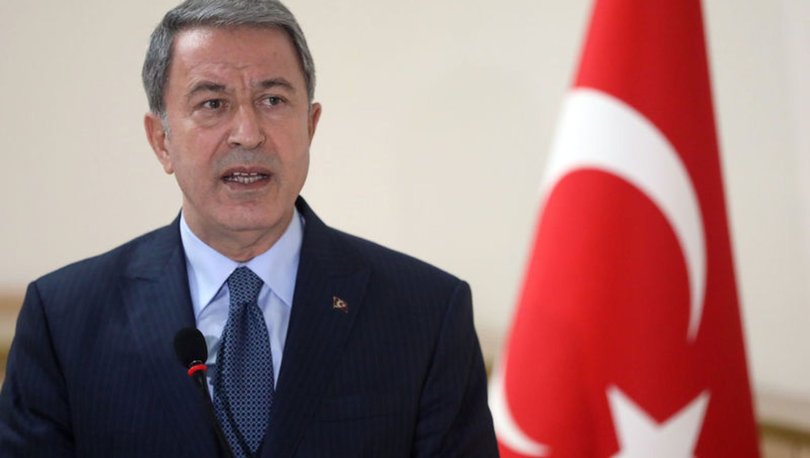 Mr. Akar said on Monday that Turkey's purchase of a Russian air defense missile system should not trigger U.S. sanctions because Ankara is not an adversary of Washington and remains committed to the NATO alliance. Speaking at a U.S.-Turkey conference in Washington amid rising tensions between the two NATO allies, Akar adopted a relatively conciliatory tone and urged to resolve issues via dialogue: "Turkey is clearly not an adversary of the United States," Akar said and added that therefore its procurement of the S-400 system should not be considered within the scope of US sanctions designed to target America's enemies.
U.S. Secretary of State Mike Pompeo said last week that Washington had told Ankara it could face retribution for buying the S-400s under a sanctions law known as Countering America's Adversaries Through Sanctions Act (CATSAA) (see also: "Are we facing U.S.-Turkey relations showdown?"). Akar said Turkey was puzzled by the move and expected U.S. and other partners in the program to fulfill their obligations. "We firmly believe that linking the S-400 to the F-35 project is unfortunate … We are one of the investors and partners and not just a buyer. We have invested over $1 billion … and fulfilled all our obligations… This procurement decision does not signify a change in Turkey's course. I'd like to reiterate strongly that there is no change in Turkey's commitment to NATO," he tried to convince his U.S. contacts.
Nevertheless, Turkish President Tayyip Erdogan has refused to back down from Ankara's planned purchase of the Russian defense system that the United States has said would compromise the security of F-35 aircraft, and will take delivery of the S-400s in July. As a compensation, Akar repeated Turkey's offer to hold technical talks with the United States to address "technical concerns" over the S-400 purchase. "Recently we received the restated offer for the Patriots. This offer is now on the table, we are studying it carefully," he said.
Mr. Erdogan tries to balance on two boats, however remains to be seen whether his efforts will prove succesful shortly…